Timothy Taylor's will be closing the Lord Rodney from Monday 6 June to redevelop it ahead of its reopening in late July, in time for Yorkshire Day on 1 August 2022. On reopening, the outlet will be called "Taylor's on the Green" to reflect its position in the town and its close relationship to us and our 164-year history in Keighley (we were founded on Cook Lane in Keighley in 1858 before moving to our current Knowle Spring site in 1863).
Given the impracticalities of having a tap room at the brewery to host guests and customers, we feel it is vital to have one of our pubs in Keighley even more closely aligned with the brewery. This alignment will enable visitors to Taylor's on the Green to not only sample a wide range of Taylor's beers but to also learn about our history and heritage. All of this alongside an all-day food offer. We anticipate this being a welcome addition to the town's leisure offer and as popular with the local population as it is with visitors.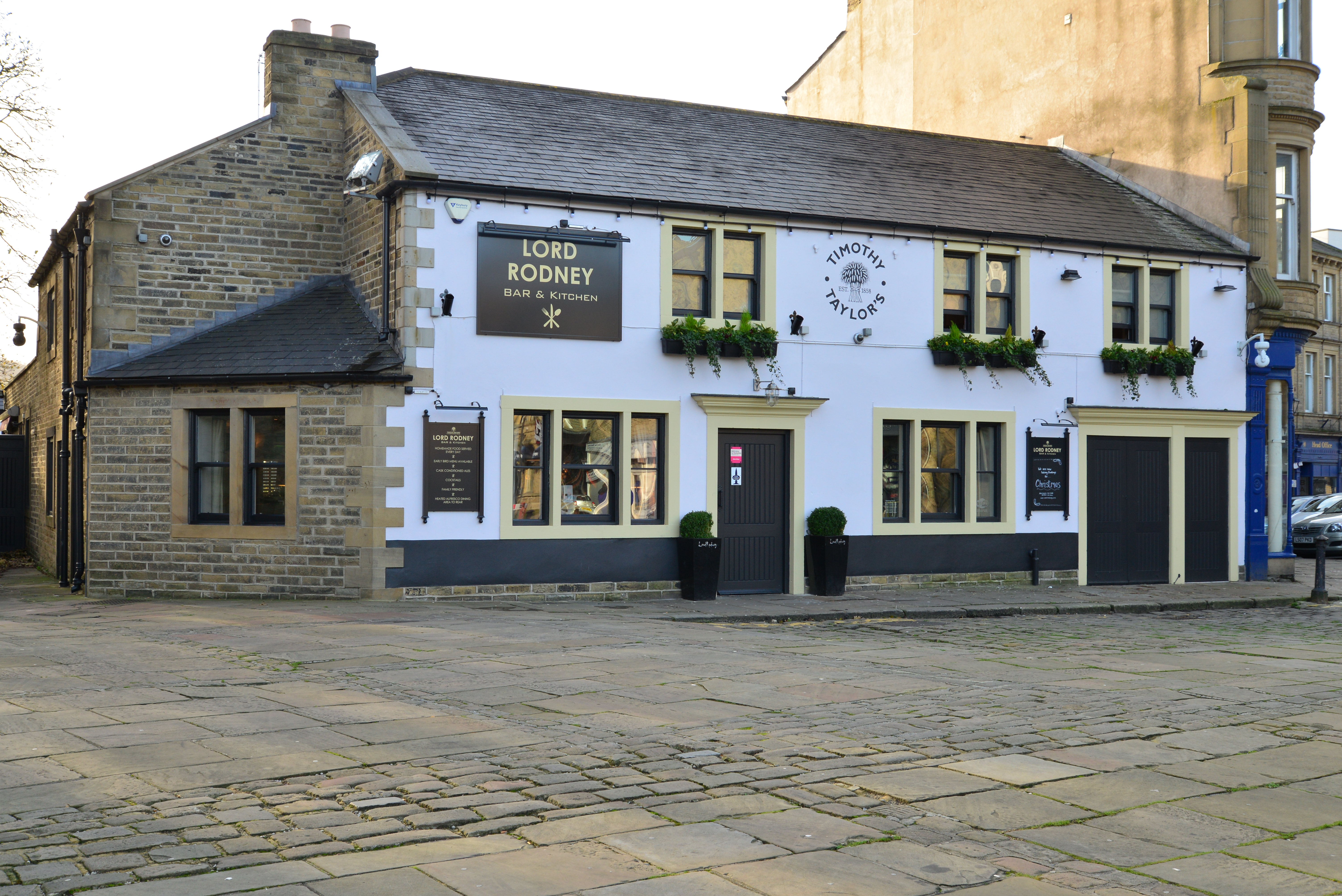 The £300,000 investment will see new signage alongside a repainting of the outside of the pub with a total refresh inside, including a new bar, toilets, branding, and decoration, with a revamped heated outside seating area. Bowman Riley in Skipton are providing interior design and R N Wooler builders in Keighley are working with us on the project.
Given the exacting requirements we have for the revamped pub, in terms of branding, offer and service, we will be managing the outlet directly and have already begun the recruitment process for a manager ahead of other team members.
Paul Turner, our Estate Operations Director commented: "We are really excited to be investing in this prominent outlet in the town centre and look forward to welcoming locals and visitors to the revamped Taylor's on the Green. We believe it will be a significant contribution to the already improving leisure offer in the town. The good train links and presence of the Keighley & Worth Valley Railway will make it easy for Timothy Taylor's fans to visit."
To stay updated with developments at Taylor's on the Green, follow their new Facebook and Instagram accounts; @taylorsonthegreen.
TAYLOR'S ON THE GREEN FACEBOOK