We are marking the coronation of the King with a special one-off rebrewing of an old favourite, Celebration Ale.
Celebration Ale was originally brewed under the name Royal Ale, to commemorate the visit to the brewery of HRH The Prince of Wales in 2001. Then in 2008 it reappeared as Celebration Ale, mainly in cask format, to celebrate our 150th anniversary.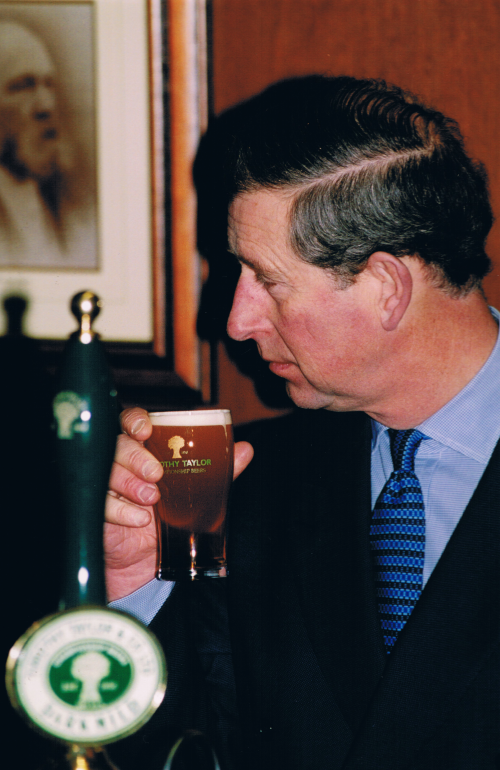 HRH The Prince of Wales sampling a pint of Landlord during his visit to the brewery on 12 February 2001
It has now been lovingly rebrewed to its original recipe, to celebrate the coronation of the King on Saturday 6 May 2023.
Celebration Ale is a strong English amber ale with a rich bronze colour and weighs in at 5.0% ABV. It's robust with a fruity, candied peel aroma and has subtle hints of dried fruits, orange, and apricot on the tongue.
It will be available in cask in pubs throughout our own estate, including our brewery tap, Taylor's on the Green in Keighley, and our managed pub, the Woolly Sheep Inn in Skipton. It is also being sampled at Brew//LDN, which runs over the coronation weekend.
It will also be available in many other pubs dotted around the UK. We advise that if customers are unsure if their local sells it, it would be worth contacting the pub directly.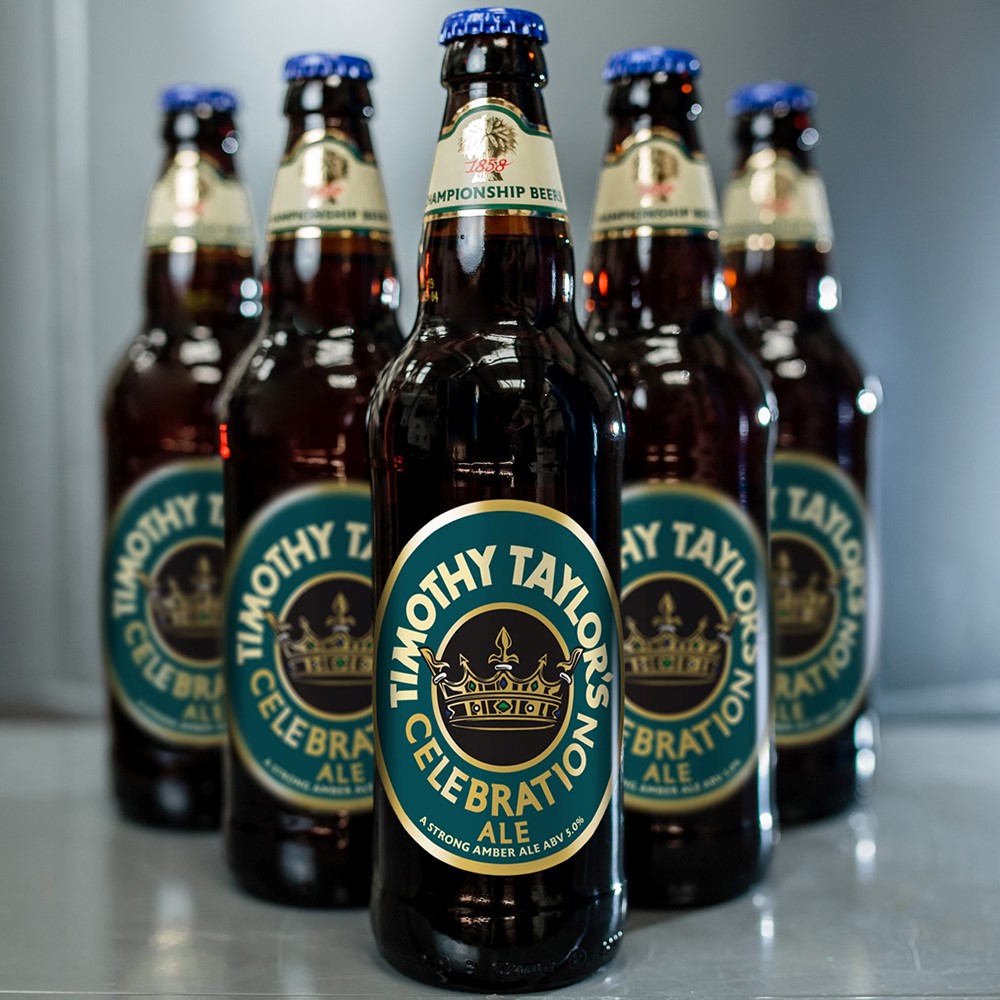 Celebration Ale will also be available in vegan-friendly 500ml bottles direct from our webshop. The bottles are available in packs of 12, 16, 24, 32, and 48, and as part of a two-bottle gift pack with a tulip pint glass, and as an addition to our pick and mix boxes. All orders include free UK delivery and a free gift message.