Yorkshire-based brewery, Timothy Taylor's, was founded in 1858 and since then, have become one of the most successful independent breweries in the UK. Their flagship ale, Landlord, currently holds the title of the most-awarded beer in Britain, winning both CAMRA Champion Beer of Britain and the Brewing Industry Awards Gold Medal an unmatched four times.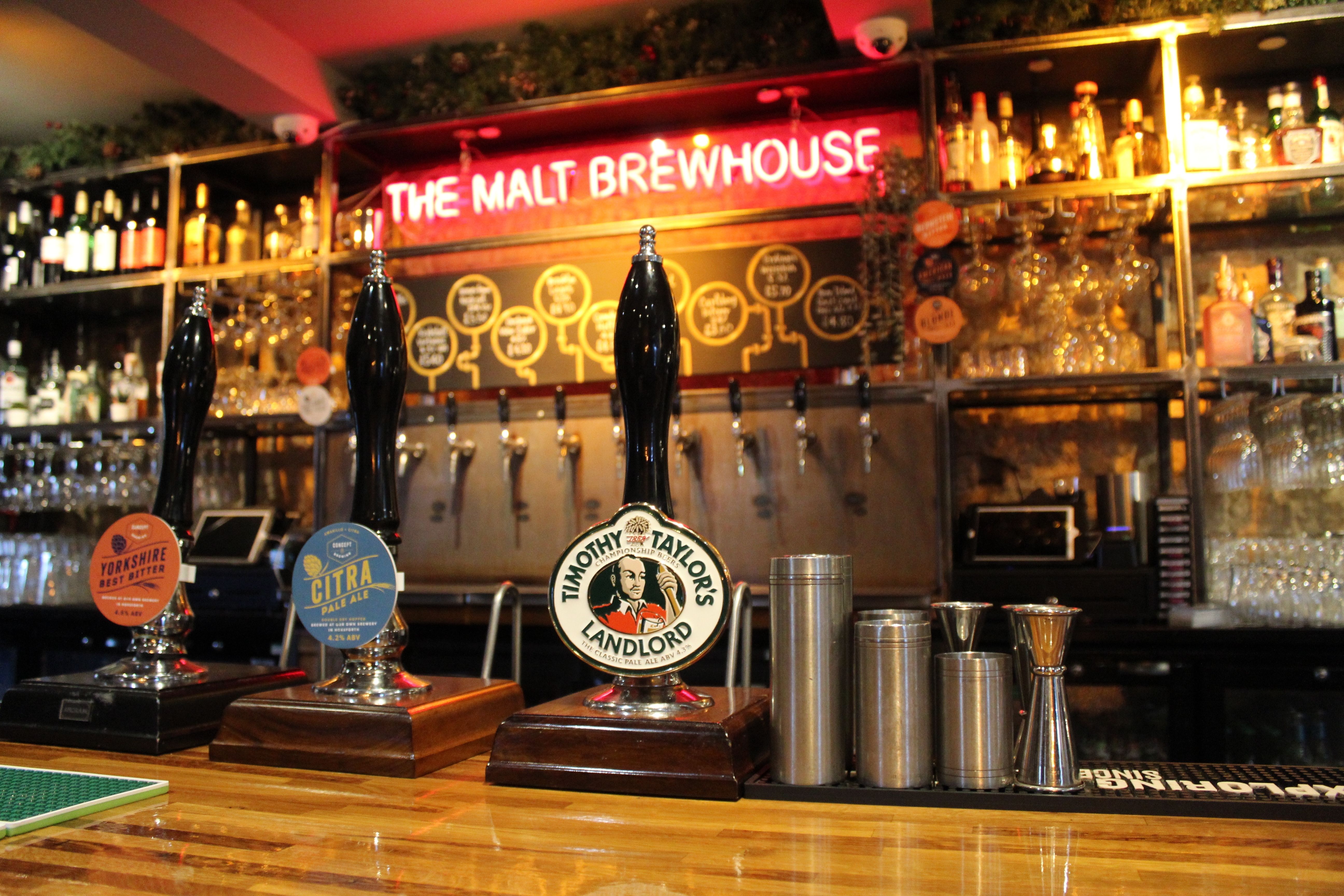 Back in 1889 the brewery purchased the then-called Ferrands Arms in Bingley. The building dated back to 1840 and after its purchase by Taylor's became a much-loved traditional pub which served the full range of the brewery's beers.
In 2013, Timothy Taylor's took the decision to refocus its retail proposition on a quality tenanted estate and sold the Ferrands Arms, thus ending their 124-year history with the pub.
In 2020, the now-derelict building was purchased by pub chain Concept Taverns, and after a £500,000 investment, the venue was reopened under its new name, the Market Square Tavern.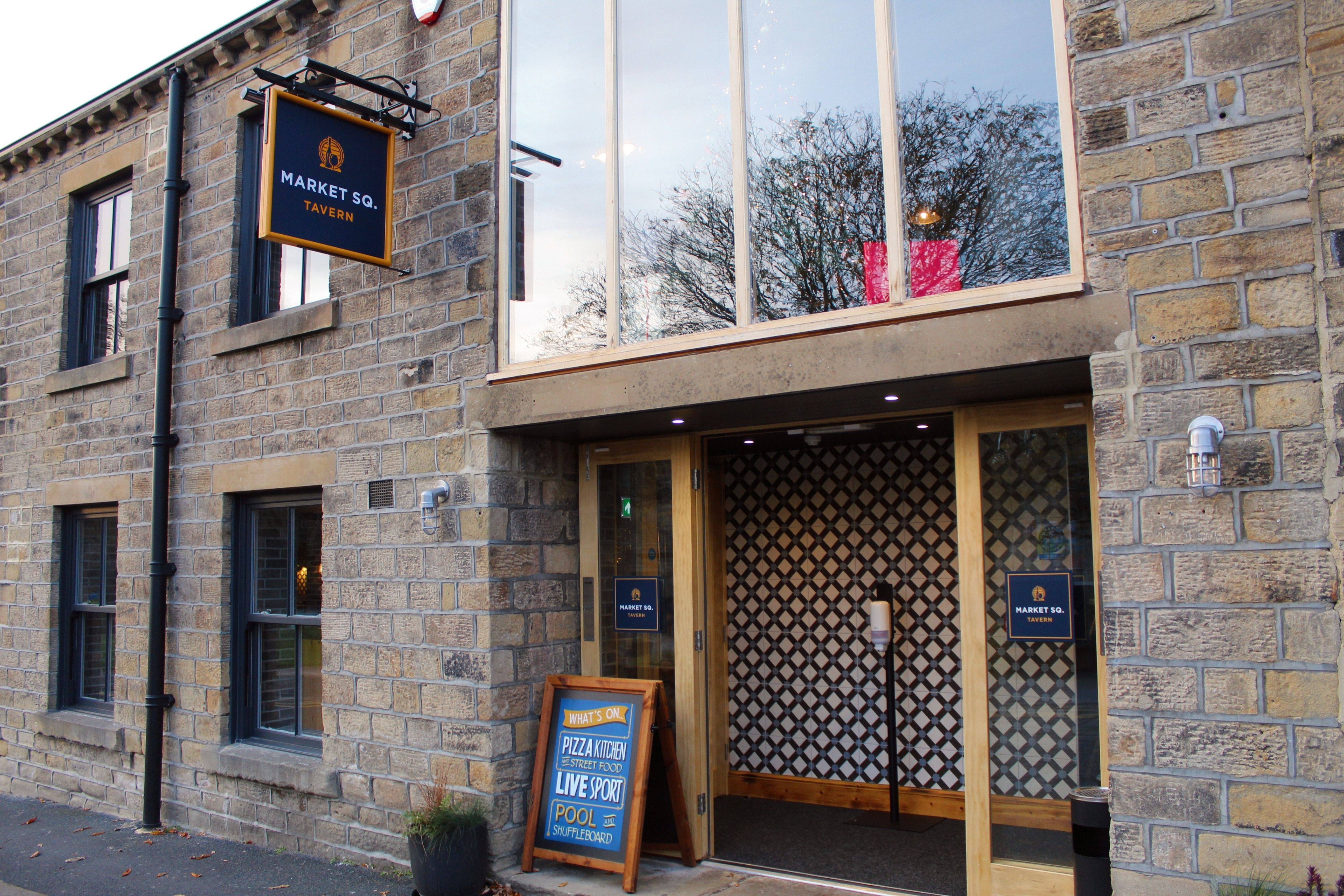 It's the latest addition to the Concept Taverns portfolio, which includes The Great Northern Brewhouse in Thackley; Granvilles Beer & Gin House in Horsforth and Hawkhill Tavern in Guiseley, among others.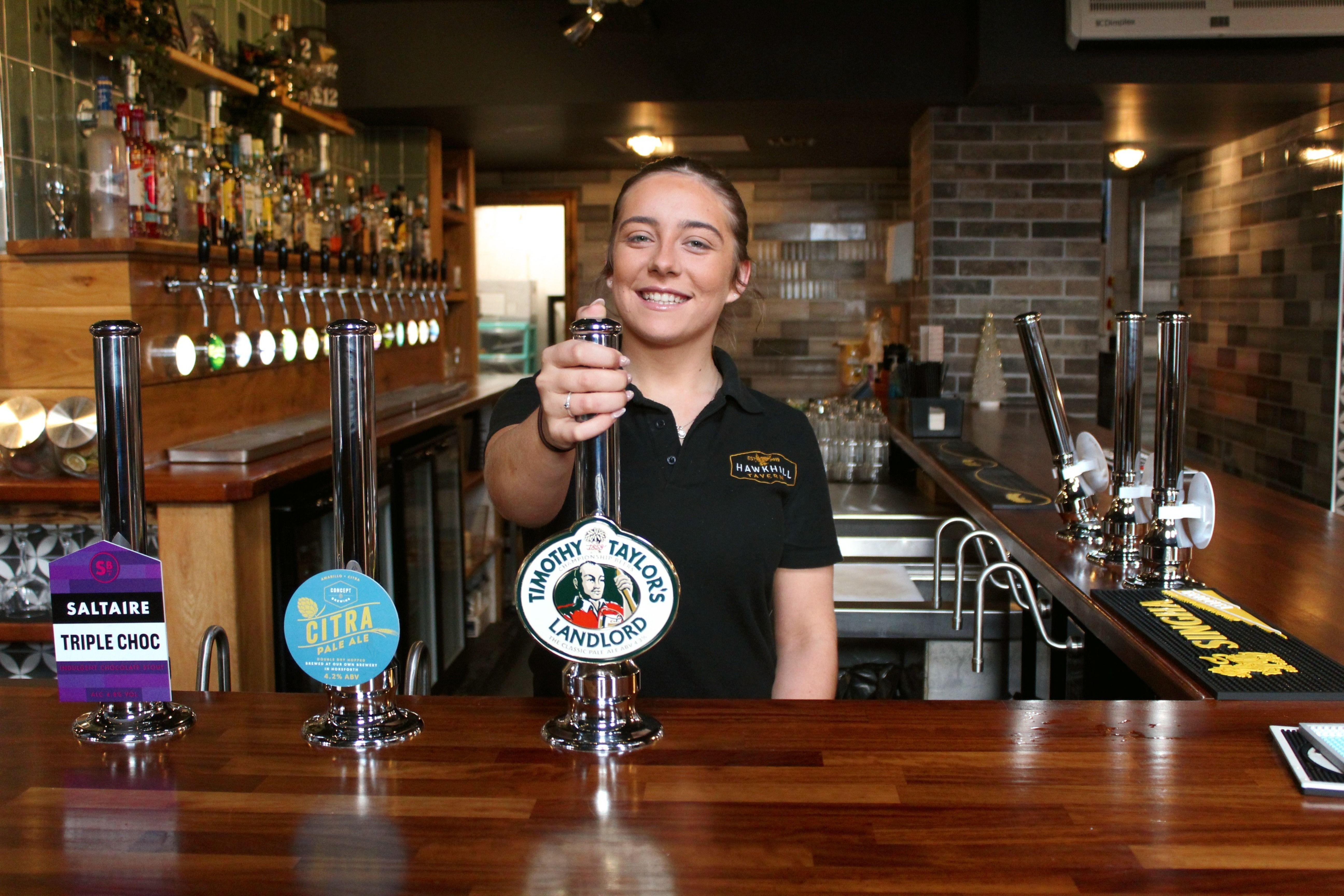 And it's to this new pub estate that an old cask favourite has returned. After eight years away, Timothy Taylor's Landlord has finally been restored on the bar in the Market Square Tavern, along with several other Concept Tavern pubs – with strong sales already reported in the first few weeks of availability.
Ben Warren, Managing Director of Concept Taverns said: "We are delighted to see Timothy Taylor's back on the bar, the regular customers smiled when they saw the badge and sales have quickly taken off"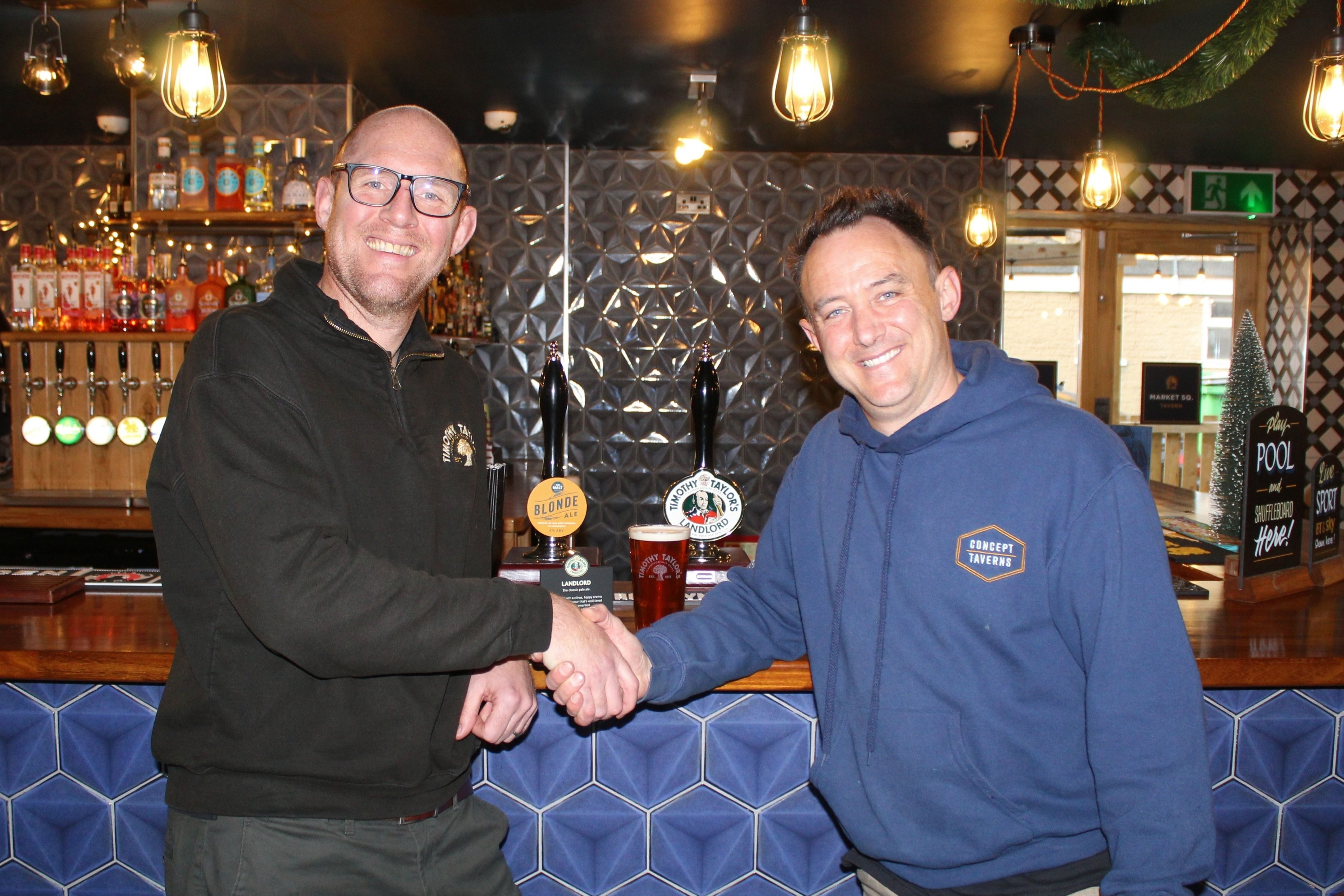 Tim Dewey, Chief Executive of Timothy Taylor's said: "It's fantastic to see our Landlord finally return to the site after such a long time away. But what's more incredible is the transformation the pub has undergone since Concept Taverns have taken ownership.
"Each of their venues is truly stand-out in their own way. Each sympathetically rejuvenated from what they once were, but with quality at the forefront of every decision; an ethos that we at Timothy Taylor's wholeheartedly share.
"We wish the best of luck for the future to the Concept Taverns team, and hope that their locals enjoy seeing a familiar face back on the bar."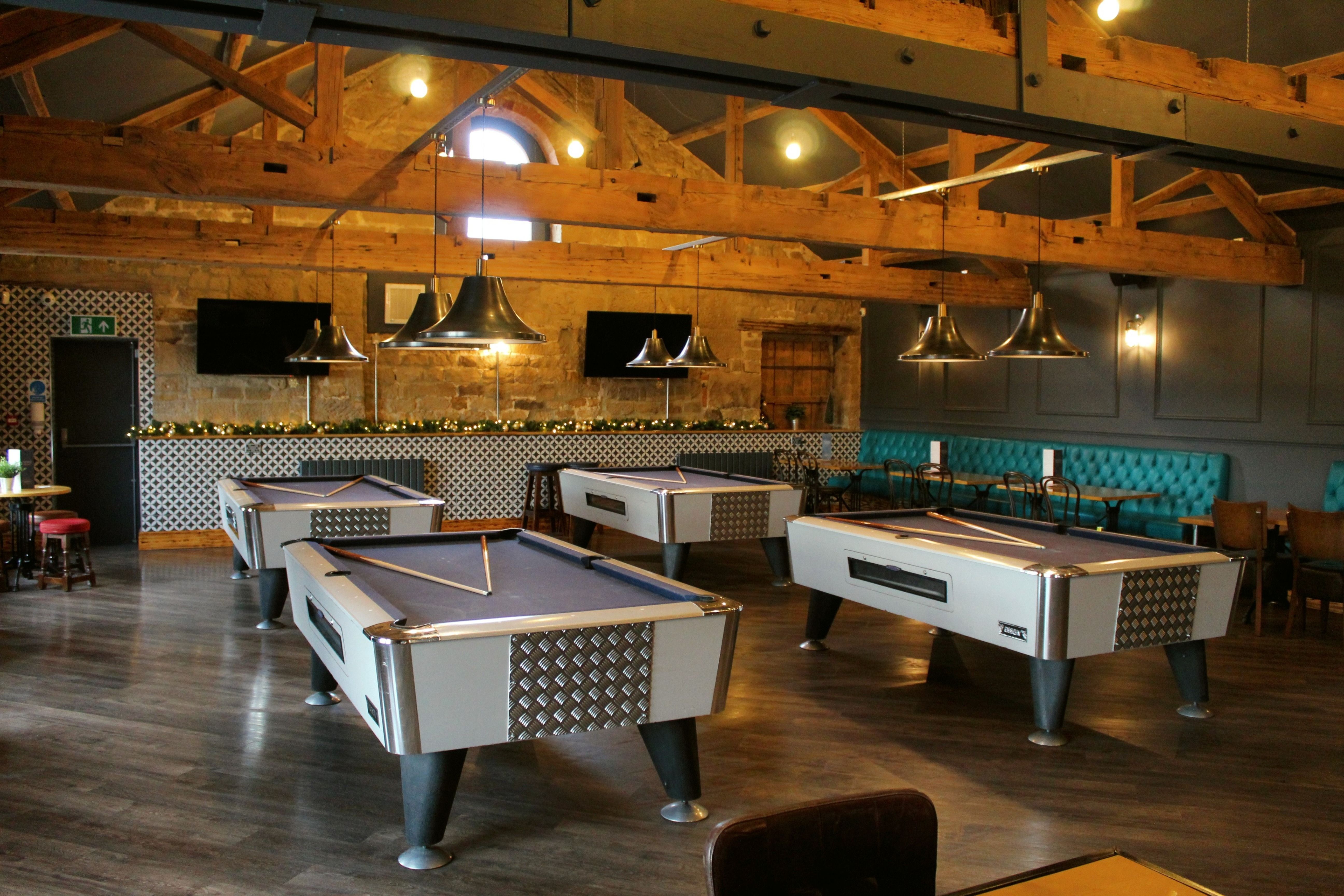 You can find out more information on Concept Tavern's full range of pubs on their website; concepttaverns.co.uk.
learn more about concept taverns
learn more about landlord's history