Heriot Watt trained Gordon McCallum has recently joined our five strong team of brewers at Timothy Taylor's. He takes up the role of Junior Brewer to coincide with the imminent retirement of Peter Eells and promotion of Andrew Leman to Head Brewer.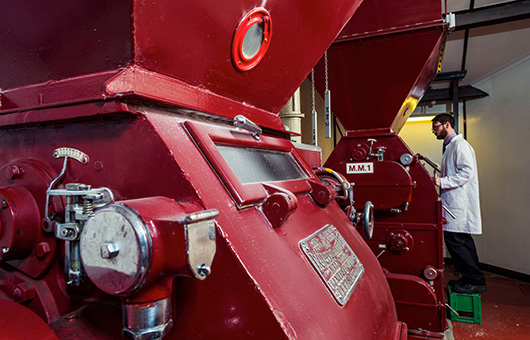 Gordon states ''It is a dream come true working for Timothy Taylor's. When I reached an appropriate age, my father introduced me to Taylor's beers as the pinnacle of real ale. I have enjoyed drinking them ever since that day and now count myself lucky learning how to brew that unique Taylor's taste''
Gordon achieved a BEng (Hons) in Chemical Engineering from the University of Strathclyde then continued his studies at Edinburgh Heriot Watt University with an MSc in Brewing & Distilling.
All five of Taylor's brewers are Heriot Watt trained which is universally acclaimed as one of the best places in the world to study brewing.
Gordon likes a challenge and enjoys activities in the great outdoors such as mountaineering and skiing. He spent one month in Namibia in 2010 with the world challenge group helping with the building and improvement of Jacobstown primary school.
Andrew Leman is only the fourth Head Brewer in the last 100 years. He has worked under Peter Eells for the last 28 years so we feel he is ready to take on the role! Peter joined Timothy Taylor's from Boddington's in 1984. Upon Alan Hey's retirement in 1995, he took on the role of Head Brewer where he has remained ever since.
We can't put the unique taste of Timothy Taylor's beer down to any one thing. It's the result of years of experience, skill, and doing things the hard way because we think it makes the difference. Taking extra time, care and pride in traditional, hands-on brewing, and making no compromise when it comes to ingredients. It's All for that taste of Taylor's.