Keighley-based brewery Timothy Taylor's has commemorated their fellow and legendary 'Keighleyite' – Captain Sir Tom Moore – with his very own specially designed Landlord bottles.
'Captain Tom' raised almost £33 million for the NHS by walking 100 laps of his garden before his hundredth birthday on April 30; catching the public imagination at a time when the world was in dire need of positive news.
Born and raised in Keighley, Captain Tom became an instant local hero, with residents greeting him in their hundreds when he arrived in July to receive the freedom of the town and unveil a plaque in his honour.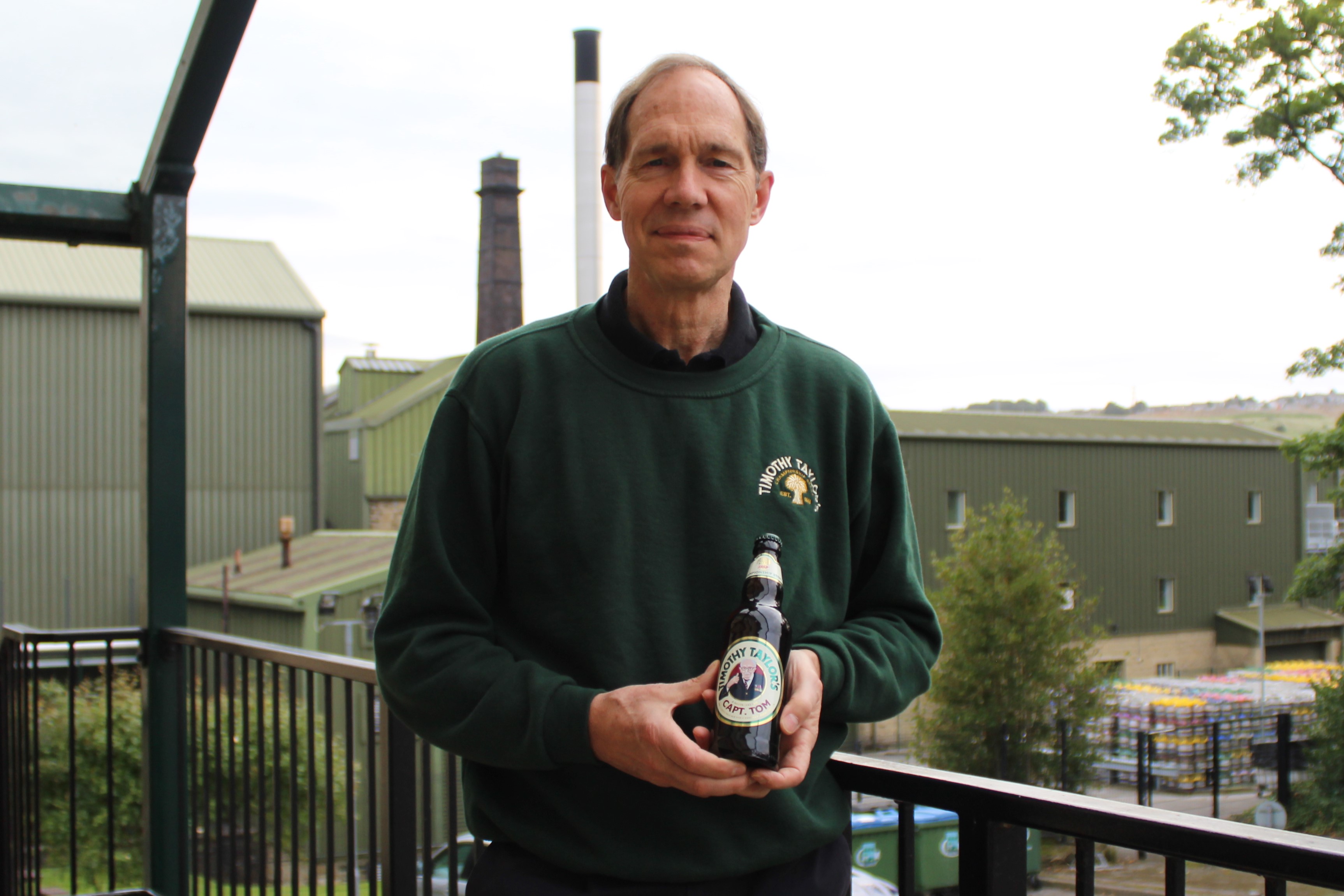 Tim Dewey, Chief Executive at Timothy Taylor's said: "I cannot tell you the number of people that have been in touch with the brewery to say that we should do something to recognise Captain Sir Tom Moore's achievements. Unfortunately, most of this communication was received when we were short-staffed due to COVID-19 and finding it hard to get help from some of our suppliers.
"That is why, months on, we are pleased to finally be able to recognise his achievements by sending him a box of specially designed Landlord bottles. We would have loved to have been able to brew him his own beer, but sadly 2020 and its challenges have put a stop to that. We will see what 2021 holds in store.
"From everyone here at Timothy Taylor's, thank you to Captain Sir Tom once again for his terrific fundraising activities. If he ever finds himself back in Keighley, he is more than welcome to join me at the brewery for a tour and a pint."
Bottle design by Springetts Brand Design.
donate to the captain tom foundation
buy captain tom's autobiography 'tomorrow will be a good day'