Ho, ho, ho, Merry Christmas from Timothy Taylor's! Introducing our first ever beer made specially for the festive period. Crimson Comet is a 4.5% ABV rich Red Ale with spices and a twist of citrus hops and an aroma of Orange, Cinnamon and Cloves. The spices follow through to the palate and are complimented by flavours of Dark Sugar and Burnt Toffee.
Cyclops information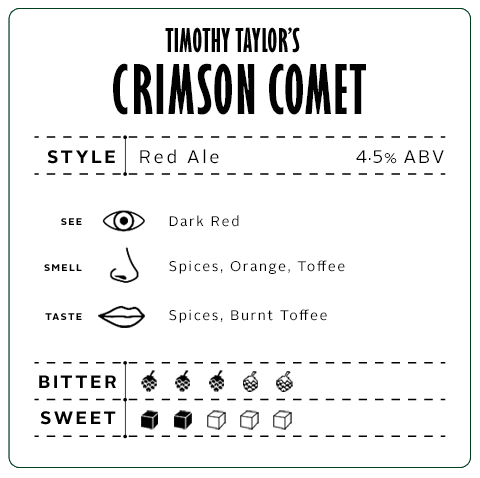 Hops, malts and spices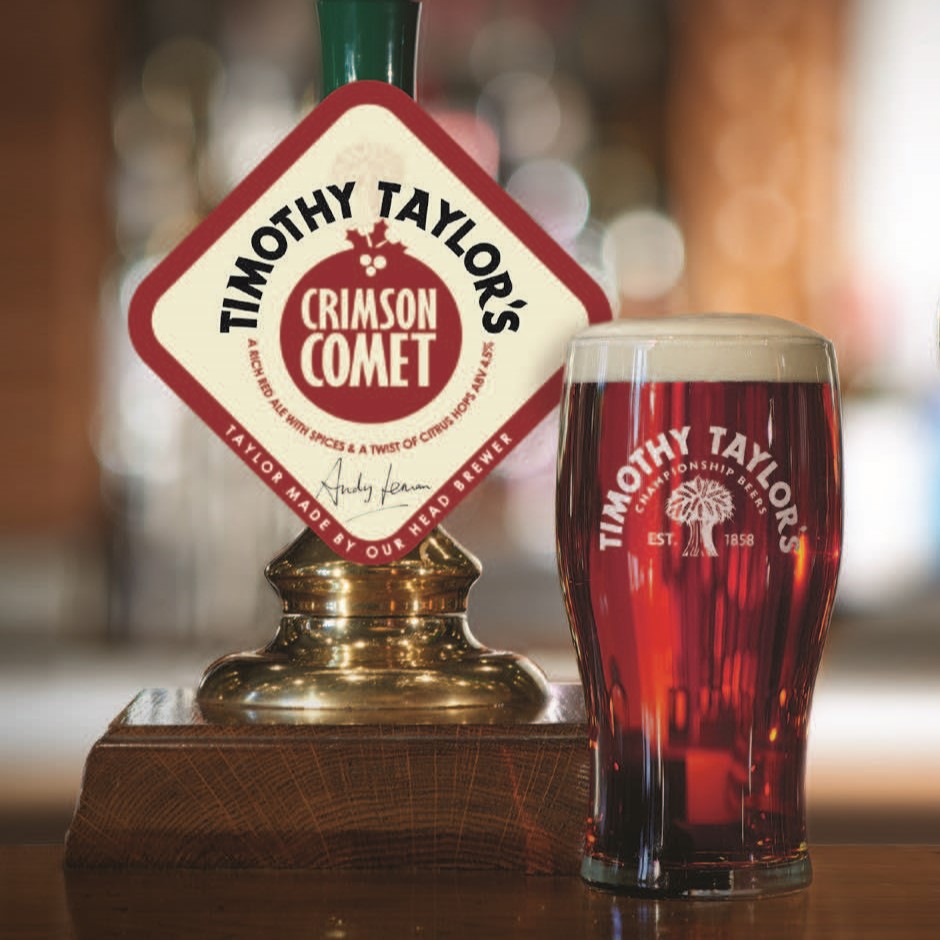 Malts: Golden Promise Pale Ale, Red Crystal, Chocolate and Roasted Barley
Hops: Fuggles, Styrian Golding, Minstrel and Ernest
Spices: Cinnamon, Cloves and Star Anise
Food matching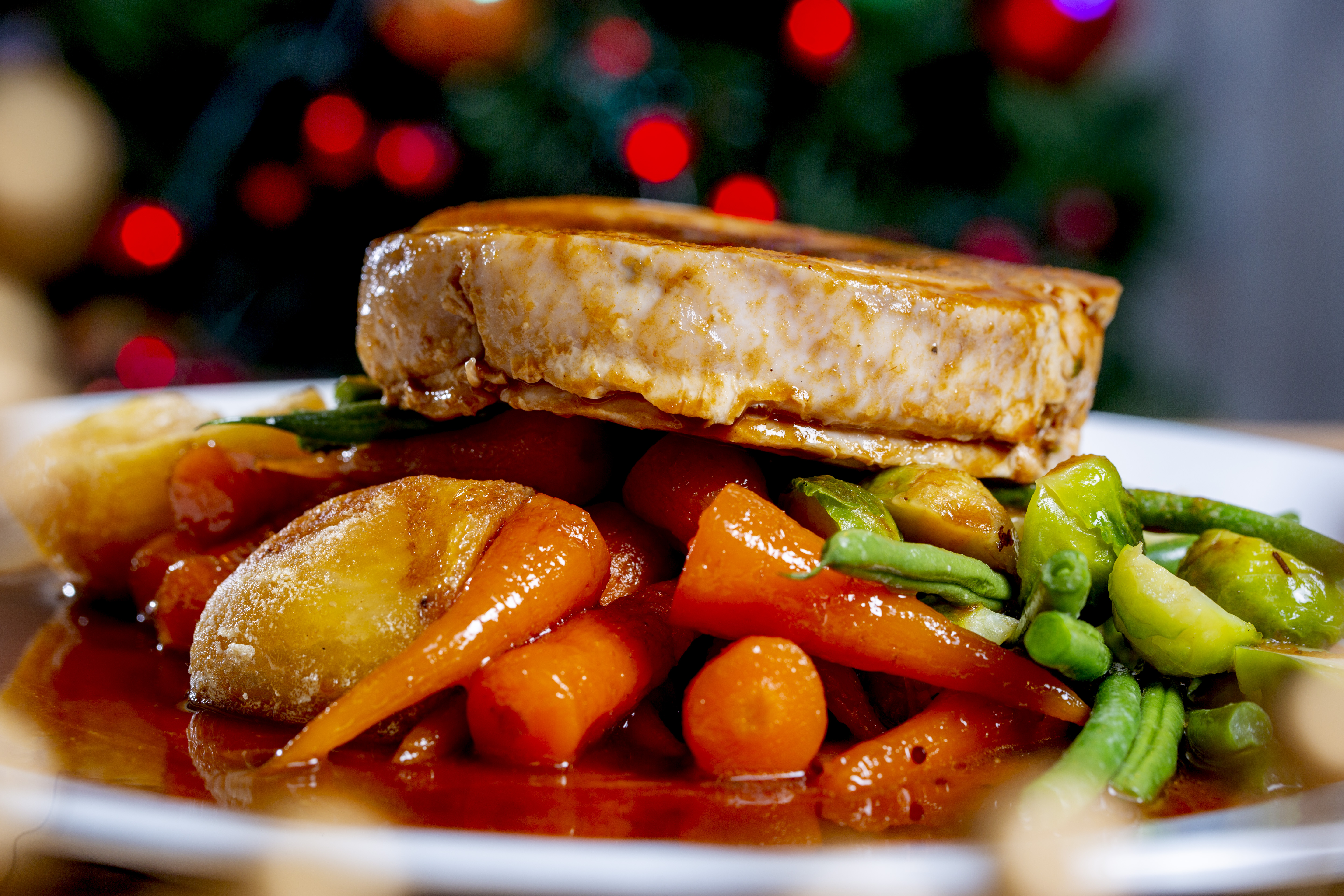 Because Red Ales are malt forward, it is best to find flavours that are deep and savoury to hold up to, and compliment, the dry, roasted notes in the brew.
Appetiser: The sweet malt flavours of a red ale go perfectly with Almonds, Walnuts, and mild or fruity Cheese flavours. When pairing a first course, think nutty and savoury, not fruity or spicy.
Main: Bangers and Mash, Shepherd's Pie and Mutton would work well. But of course with Crimson Comet, a full Roast Turkey Christmas meal would of course pair perfectly. The roasted malt flavours of the beer compliment smoky and gamey flavours well. Avoid Mexican, Thai, or other spicy cuisines as they will overpower the flavour of the brew.
Dessert: The darker malts in the beer can lead to caramel and toffee flavours that compliment many desserts very well. Avoid citrus fruits, and embrace cream-based desserts, and vanilla flavours. Crème Brûlée or Vanilla Cheesecake with a biscuit base would be perfect with the toasted flavours of the beer.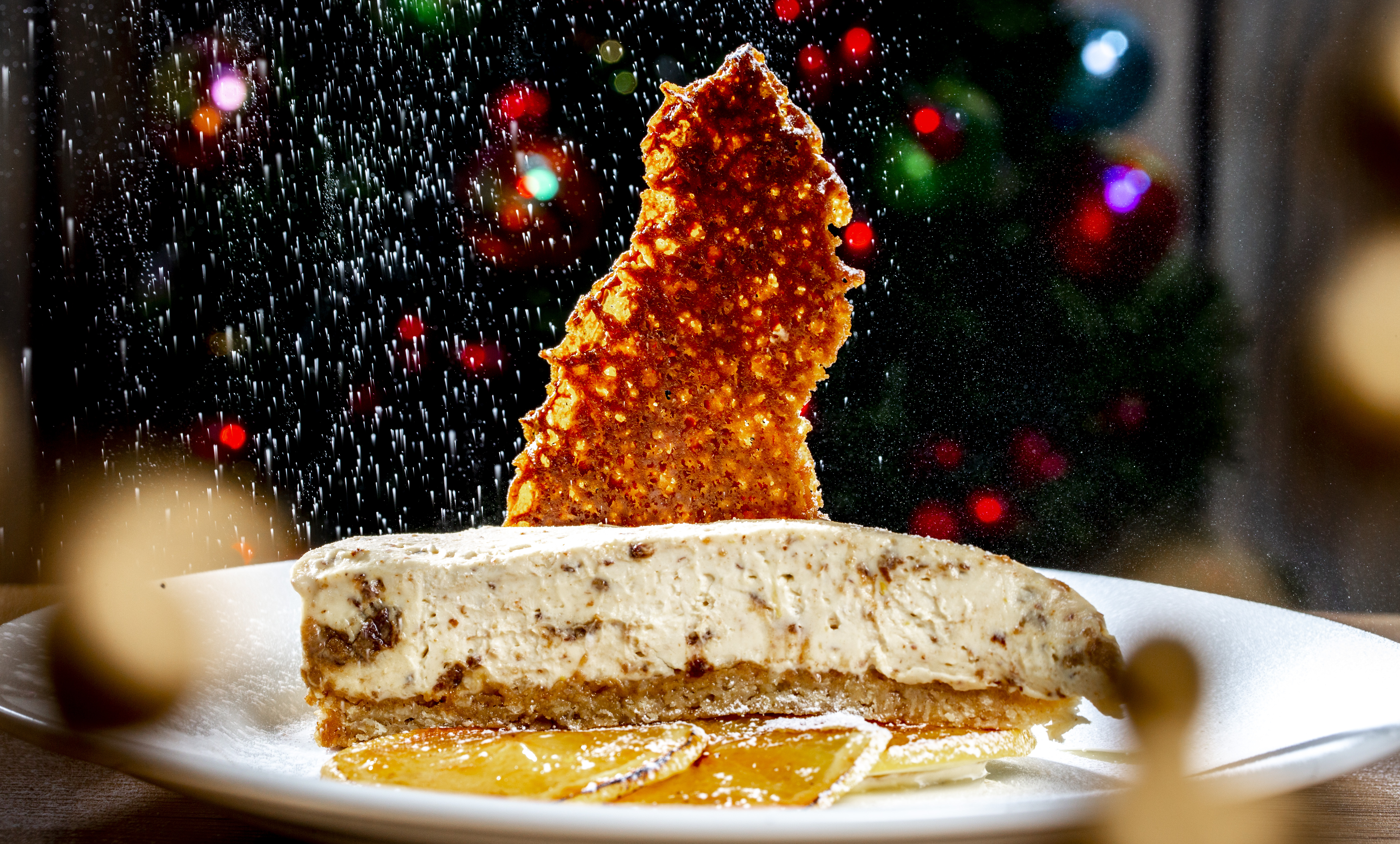 Availability
Crimson Comet will be available at our Woolly Sheep Inn (Skipton) from Wednesday 13 November. Make sure you get there for the first Christmassy pours.
It is also available through our tenanted pub estate and through stockists and wholesalers, so make sure to ask at your local to see when they might have it on.