The latest addition to our award-winning Taylor Made range - Hopical Storm is a 4% ABV modern style dry-hopped Pale Ale using hops grown entirely in the UK. Citrusy and sessionable, it has a pleasant fruity body topped with flavours of mandarin, mango and passion fruit.
While initially launched as a well-liked cask product in Summer 2019, Hopical Storm also performed exceptionally well when we trialled it in keg at high-profile festivals and selected pubs. In Spring 2020, it became Timothy Taylor's first ever permanently available keg ale.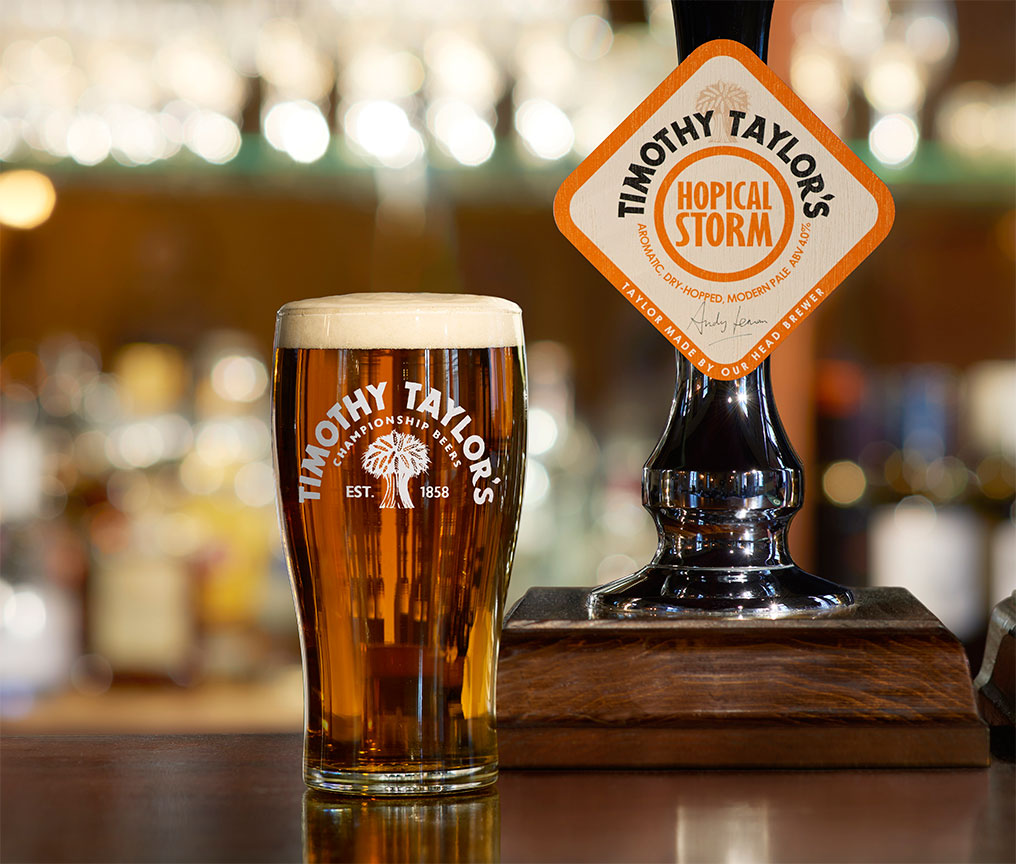 Tasting notes
Bitterness/IBU: 35
Sweetness: 2/5
Style: Pale Gold, Sandy
Aroma: Mango, Passion fruit, Lychee
Flavour: Mandarin, Melon, Lime
Three stages of whole leaf hopping
1. In the copper: Whitbread Goldings Variety and Cascade
2. Hop Back stage: Cascade and Chinook
3. Dry Hopping: Jester and Ernest
Malt
Golden Promise Pale, Vienna, Munich and Caramalt.
Food matching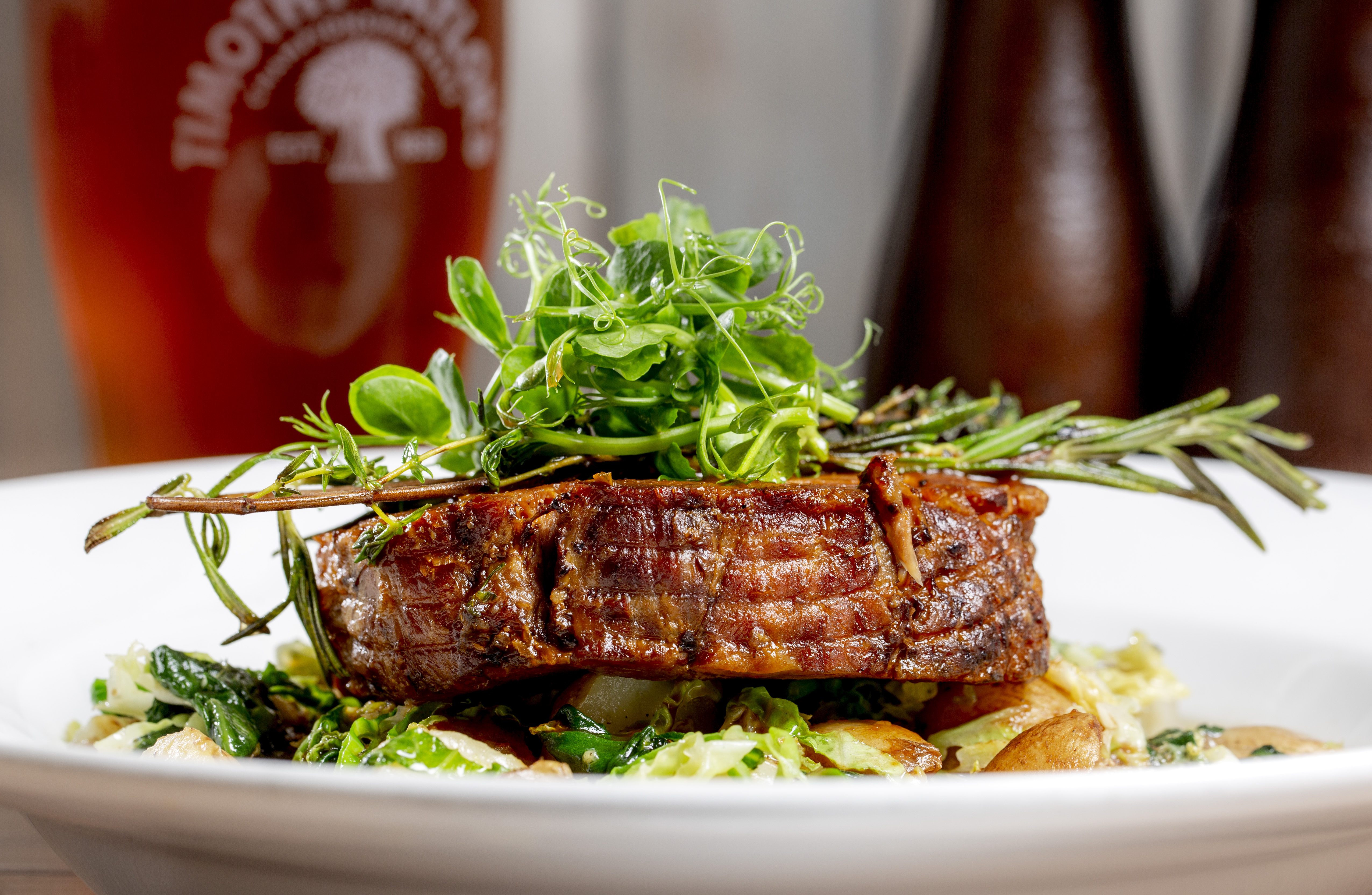 Most pork dishes will work well with the hops. Roast pork, pork loin and belly pork are perfect. The light fragrant flavours of South East Asian cuisine will perfectly match the citrusy notes in the beer.
White fish and shellfish always works with the tropical fruit flavours exhibited in some hops. The acidity will cut through oily fish and complement the delicate flavour of shellfish and molluscs (mussels, scallops). Go for fresher spring ingredients as accompaniments/sides.
Pub Grub: Pulled Pork Roll, Crispy Chilli Prawns, Chicken, Bacon and Avocado Sandwich.
Pub Dining: Eggs Royale, Gravadlax, Moules (in a spicy coconut milk based sauce), Courgette and Lemon Risotto, Coronation Chicken Salad, Thai Crab Cakes.
Gastro/Fine Dining: Pan Fried Scallops with Lime and Coriander, Steamed Sea Bass with a Thai style dressing, Coquilles St Jacques.